Andrew Brandou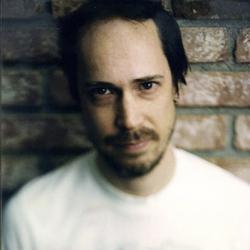 Andrew Brandou is a graduate of Otis Parsons and lives and works in Los Angeles.
While working for his bachelor's degree at Otis Parsons, Andrew worked at the legendary Paper Moon Graphics card company. He continued to finance his personal work by working on a series of animation projects including The Simpsons, Rugrats, Duckman, and Spongebob. He was also an active illustrator for the recording industry, working for such artists as The Carpenters, Hole, and Tori Amos.
Andrew works as the artist Howdypardner, creating work based on inspiration from children's books and LSD, Charlie Manson, and opium dens. The Howdypardner pieces are rendered in the technique of late 40's childrens books, such as the Golden Book series.